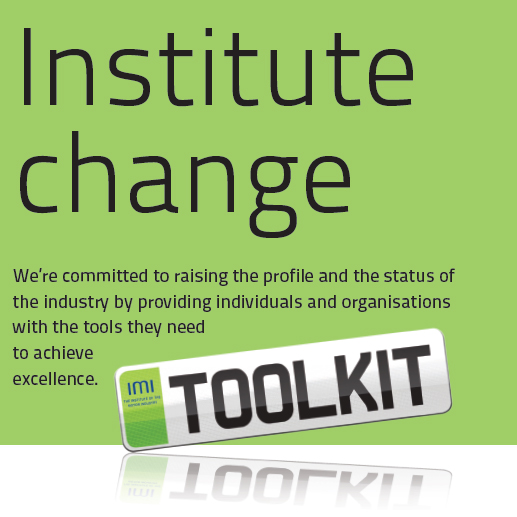 Media access

Email:
Password:
Request access - If you would like to access the toolkit or have any further questions please contact the IMI marketing department
These resources have been collated to enable our partners and stakeholders to communicate the benefits of an association with the IMI more effectively within their own organisations and beyond.
You'll find downloadable materials, print and digital artwork and a range of logos with associated guidance as to their correct usage.
Please check our Brand Guidelines to ensure that materials you produce comply with our specifications. If you need further assistance please contact our marketing department.